Ryan Anderson
"To know even one life has breathed easier because you have lived. This is to have succeeded." - Ralph Waldo Emerson
It all started when…
Ryan "Rhino" Anderson (nickname given by teammates) played two seasons of college basketball for the University of California. As a sophomore he went on to be named Second Team All-America by The Sporting News and earned First Team All-Pac-10 honors. Because of his college success, Ryan was selected in the first round (21st overall) by the New Jersey Nets.
After a successful rookie season, Ryan was traded to the Orlando Magic, eventually playing three seasons for the team. Before being traded to the New Orleans Hornets/Pelicans, Ryan won the NBA's Most Improved Player of the Season with the Magic during the 2011-2012 season. As a member of the Hornets/Pelicans, Ryan average a career high 19.8 points per game in the 2013-2014 season. In his 4 seasons as a Hornet/Pelican, Ryan averaged 16.7 points per game.
In 2016 Ryan was signed by the Houston Rockets. In his opening season as a Rocket, Ryan started 72 games. Ryan continues to play for the Houston Rockets.
In late 2017, Ryan became a co-founder of the Feeding Souls, Ryan Anderson Foundation. Ryan has always bee very active in giving back to the community, whether that be in Orlando, New Orleans or Houston...
Ryan's Philanthropy
"Ryan Anderson is hosting a holiday shopping spree at Toys "R" Us for 50 kids in need as selected by Houston Parks and Recreation! "
Read More →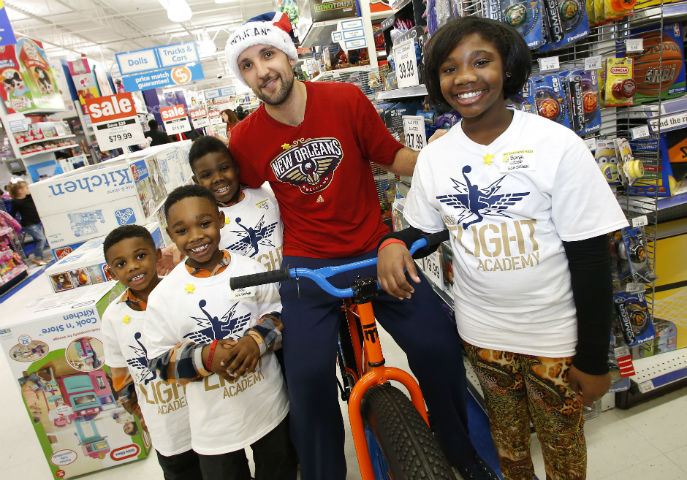 "Despite a stumbling start with a 5-16 record, New Orleans Pelicans forwards Anthony Davis and Ryan Anderson showed on Wednesday night that they still have plenty of holiday cheer to spread."
Read More →
"Anthony Davis, Ryan Anderson and Jeff Withey of the New Orleans Pelicans joined some local children at a toy store for the team's yearly Christmas shopping spree."
Read More →
"Christmas arrived early on Monday for 50 kids from Kingsley House, Boys Hope Girls Hope, and Raintree Family Services. The kids were treated to a shopping spree at the Toys-R-Us store in Veterans Blvd. in Metairie. Pelicans players Ryan Anderson and Jason Smith helped the kids pick out their gifts."
Read More →
"Orlando Magic forward Ryan Anderson appeared at his Orlando Magic basketball camp at the Orlando Sports Center. Ryan Anderson's 2011 Orlando Magic Basketball Camp is a unique camp experience that allows youth basketball players the opportunity to learn alongside an NBA pro."
Read More →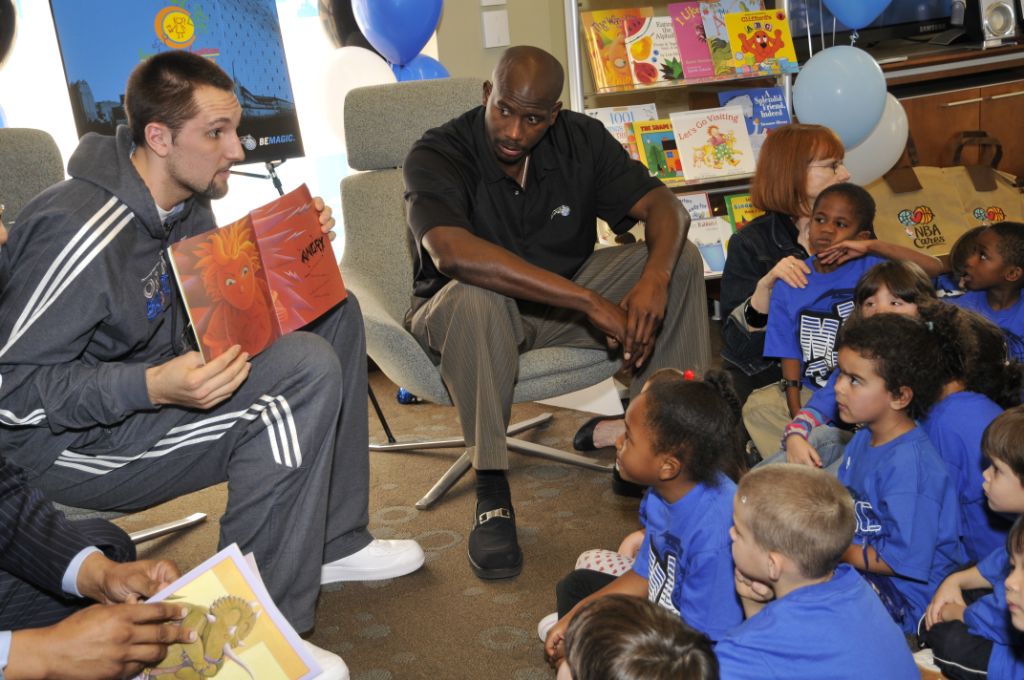 "In an effort to develop lifelong learners through literacy and education the Orlando Magic, along with Magic forward Ryan Anderson, Magic Community Ambassador Bo Outlaw and Magic Dancers held a "storytime" with approximately 50 local youth recently, at the Florida Blue Center. The storytime was part of the Magic's Baskets for Books program Presented by Blue Cross and Blue Shield of Florida."
Read More →
"On Wednesday, December 22, Orlando Magic players Dwight Howard, Jameer Nelson, J.J. Redick, Ryan Anderson and Brandon Bass "decked the halls" of Central Florida providing youth and families with gift cards for shopping sprees, coats, toys and holiday cheer.
Read More →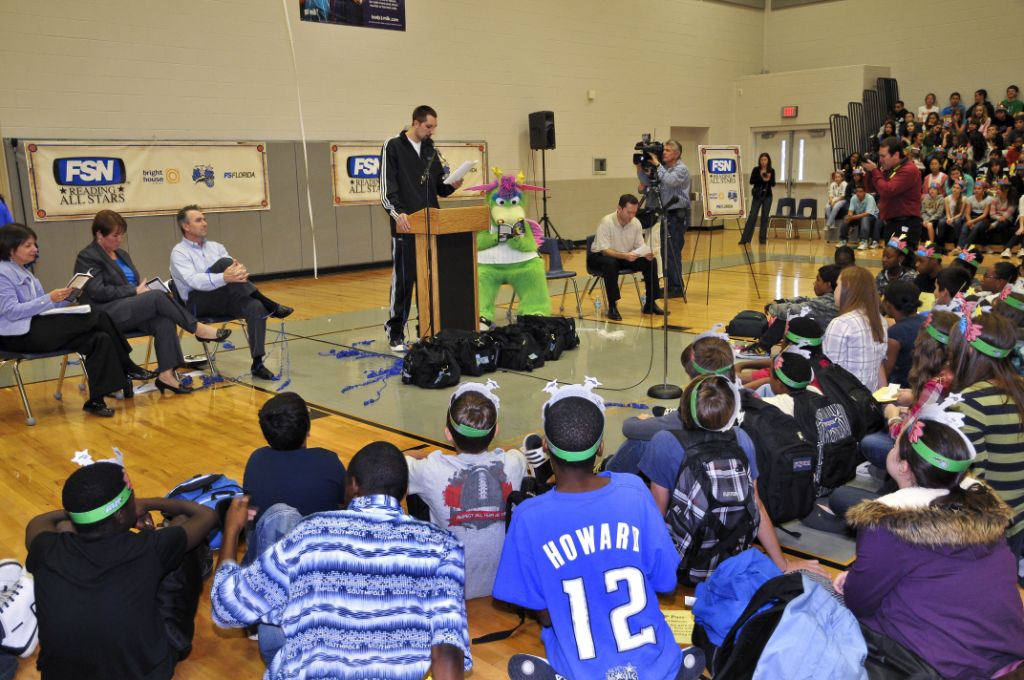 "In an effort to encourage youngsters to read more, Bright House Networks, FOX Sports Florida and the Orlando Magic's Ryan Anderson teamed up to present a customized motivational book to students at Markham Woods Middle School."
Read More →